Our Services - Keeping you Online
Hosting Your Online Presence
Fast SSD hosting for your business is important in the bigger scheme of things. Be noticed.
Transfer your contact details to almost any smart phone with a quick tap of the Let's Connect card. 
Control your web hosting on fast Solid State Servers. Cpanel access puts you in charge. Need help? We have you covered.
Buy Local and International Domains. All automagically. Be globally connected at the best prices.
Our Services - Strategic Planning
Our Business Process - Let's Understand
We all have different needs and we face different threats. Let's connect to see what we can do for you to improve your business leads or your online presence.
Some or all of the services listed below may form part of your roadmap.
Understanding your desires, needs and solutions starts with a heart to heart chat. We listen to your needs.
2. Evaluate what you have
We don't throw the baby out with the bathwater. An analysis of what you have and how it may be working is essential
Understanding what needs to be done is essential for moving forward. 
Our Services - Creating your Presence
Building Your Online Presence
Complex Website Design for the most Exacting Clients Needs. Let's Connect
e-Commerce website design
E-commerce has been one of the huge winners post the CoVid pandemic. Target your niche for success.
Websites should generate leads and turn them into prospects. Create an evergreen customer generating machine.
The Online component for your blended learning initiatives and must have internal training academies for remote workers.
Tourism Hospitality Booking Systems
Create an integrates website and booking system for your Tourism Business that Integrates with AirBnB and Booking.com and many other channels
For Professional Institutes, Churches or Social Organisations. We have a solution that will suit your needs.
Real Estate or Car Dealerships
We have the tech and designs for these types of websites ready to be switched on. Let's connect and discuss your needs.
Our Services- Getting you connected
Let's Connect - Promoting Your Online Presence
It takes concerted effort to make sure your connections grow online. Planning to succeed means investing the time and effort.
Search Engine Optimisation (SEO)
Structuring your online content is important to get generic results. It takes time and effort but the results are evergreen.
Search Engine Marketing (SEM)
Fast track leads by paying for online marketing to drive traffic to your business.
Digital First - Physically Enhanced
Converting a physical business to a online business is essential for survival. But it's a tough decision taken by this who wish to survive.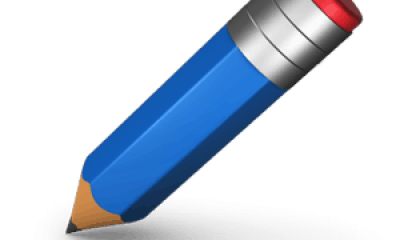 Copywriting is an art that all online marketers need to master to get their online presence recognised. Let's get connected.
Sometimes we are lost and need to know where to go. Good strategic planning gives us a roadmap on how to achieve success.. Discuss your road map with us today.
If you selling globally, nationally or locally it matters how you approach it. For local online marketing solutions that matter contact us today.
Online Marketing Considerations
Automating Sales Leads The Buying Process Deconstructed Timing is everything. Making a decision to buy something is different depending on what you may be buying. …
Knowledge is powerful Why do online academies make good business sense Remote learning is challenging Today I sat in on an online meeting where the …
Remote workers don't always wear shirts Induction training for new recruits Remote workers face bigger challenges when joining new companies. A banker friend told me …
Marketing Trends Are you still relevant? Is your business still relevant? Times have changed. Consider this. Remember Betamax and VHS? Do you still use DVDs …
Facebook has recently announced that it could look very different by 2020. CEO Mark Zuckerberg has warned investors that Facebook will be transitioning away from their …
The internet has become a platform where we gather a whole world of knowledge at our fingertips. With over 3.5 billion Google searches done per …